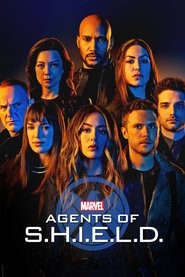 Marvel's Agents of S.H.I.E.L.D. - Season 2 Episode 16 : Afterlife
Jan 01, 1970
00:43:14 Min.
Drama, Sci-Fi & Fantasy, Action & Adventure
Cast
Synopsis
As Robert Gonzalez makes his move, Coulson must do whatever it takes to protect the future of S.H.I.E.L.D. Meanwhile, Skye's journey to control her powers takes a surprising turn when she meets the enigmatic Inhuman named Lincoln.
Original title
Marvel's Agents of S.H.I.E.L.D.