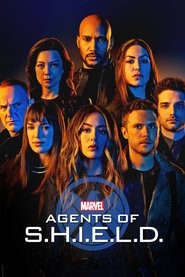 Marvel's Agents of S.H.I.E.L.D. - Season 2 Episode 14 : Love in the Time of Hydra
Jan 01, 1970
00:43:14 Min.
Drama, Sci-Fi & Fantasy, Action & Adventure
Cast
Synopsis
Coulson and his team are still reeling from a shocking revelation that leaves the team fractured as they must decide what to do with one of their own. Meanwhile, Bobbi and Mack reveal their true allegiance to Hunter, while elsewhere, Ward and Agent 33 embark on a personal mission.
Original title
Marvel's Agents of S.H.I.E.L.D.