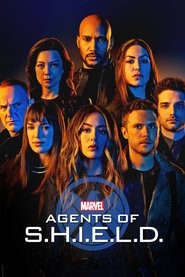 Marvel's Agents of S.H.I.E.L.D. - Season 0 Episode 5 : Double Agent: Security Alert
Jan 01, 1970
00:43:14 Min.
Drama, Sci-Fi & Fantasy, Action & Adventure
Cast
Synopsis
The Mastermind gives the Double Agent his most dangerous mission yet. After a run-in with Brett Dalton (Grant Ward), the set is put on lockdown by Marvel Security. While in the midst of a desperate cat and mouse chase, our Double Agent has an unexpected interaction with Elizabeth Henstridge (Agent Simmons).
Original title
Marvel's Agents of S.H.I.E.L.D.